OUR
STORY
Look, nothing is easy, but it becomes easier with passion, friendship, and a vision. While America led the way in the evolution of good street food, Johannesburg is celebrating its turn to create its own street food culture. The Filthy Moustache gourmet food truck has arrived.
The Filthy Moustache team is on a mission to create and establish good street food in Johannesburg. We are proud to take this business further as we grow in the market. We want all the Jozi food lovers to experience our delectable gourmet burgers and hot dogs and our quirky, naughty, and fun side.
It's curious how your life can go in a direction you have never thought about; not even a hint of that direction was ever in your psyche. What's even more mind-blowing is that a Hollywood movie has become the inspiration for our new and exciting future. The movie "Chef" left us with a little more than the satisfaction of a good comedy.
Discover a timeless taste through our food truck and catering services in Johannesburg.
The Filthy Moustache is called filthy for a reason – you may require a napkin.
We were voted the best food truck in South Africa 2019 by RASA Awards (Restaurant Association of South Africa)
THE FOOD
TRUCK
Follow our food truck for the best street food experience in Johannesburg.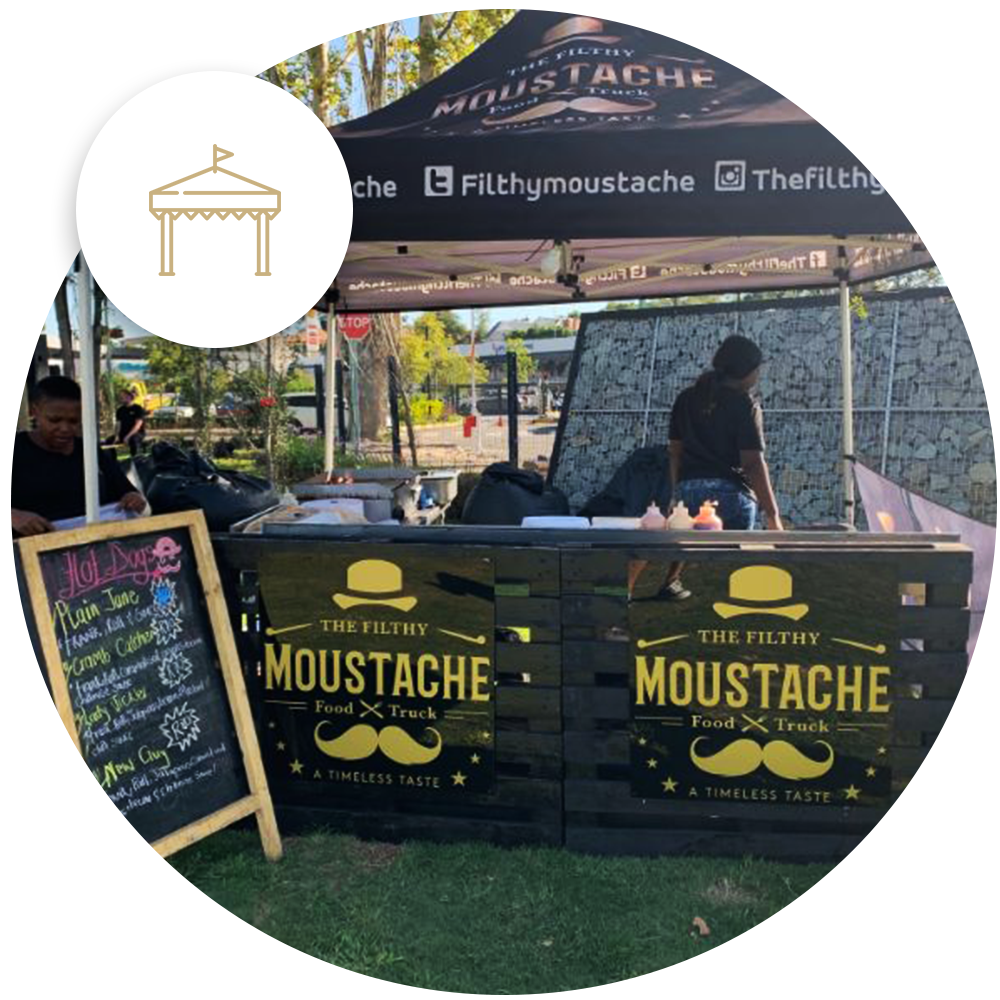 THE POP UP
STALL
Who says you can't be in two places at once? You'll spot our pop-up stall at events with limited space or when the truck is otherwise occupied.
VW CONVERTED
HIPPIE VAN
Like The Filthy Moustache's timeless taste, our converted hippie van is a classic with an unmistakable vibe. Book it for your next event.
MOBILE
DJ
Double The Filthy Moustache delight at your celebration. Tick off food and entertainment in one filthy move.
Food trucks are to adults what ice cream trucks are to children. – Andrew Harrison.
CONTACT THE FILTHY MOUSTACHE FOR MORE DETAILS
The Filthy Moustache offers some of the best street food in Johannesburg. Please contact us to see how we can cater to your specific needs.